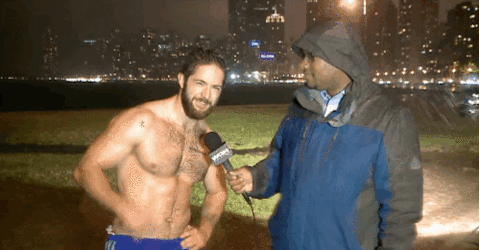 You never know who you'll meet in the middle of a rainstorm. Or if they'll have a shirt on so,think before you judge this post!.....
well,WGNTV in Chicago bumped into the Internet's new best friend, Ethan yesterday, during a report on the bizarre, warm December weather. Ethan was apparently having a brisk, evening run in the middle of a rainstorm.the only thing here is,Ethan was on air without his shirt on during the broadcast, which went viral all over the internet,well some liked it others don't....But...
...the Good news is...... He's single.