Tuesday, June 24, 2014
 According to report from Cameroon aviation  authority,
a 4-seater plane The plane, owned by the Global Aviation departed departed Kano, Nigeria on Monday, June 23, 2014 to Libreville, Gabon with a stopover in Douala, Cameroon
has disappeared on Tuesday  24 June 2014
The plane which is owned by the 
US company Global Aviation,allegedly took off from Kano, Nigeria at 1800 hours on Monday, en route Libreville in Gabon, where it was scheduled to arrive at 2300 hours, after a stopover in Douala, Cameroon.
However, the station said 
that the plane, with only the American pilot on board, did not make it to Douala
Monday, June 23, 2014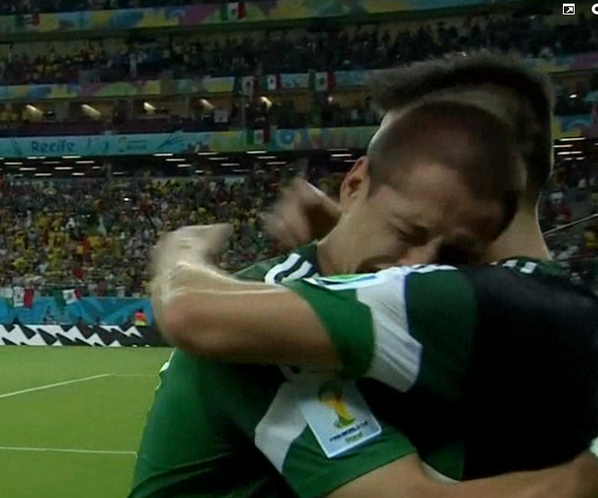 If there's any doubt what this goal means to Chicharito: He ends an 11-match, 564-minute scoreless streak with his beloved country Mexico,now they're out....no nothing till four year time...i really feel for him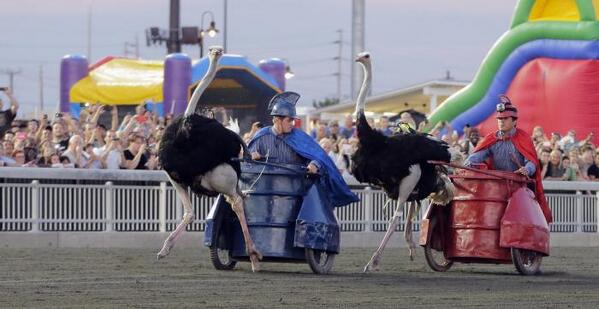 .....this 2015 Ferrari,free for all world cup 2014 fans who could not make to Brazil....lol!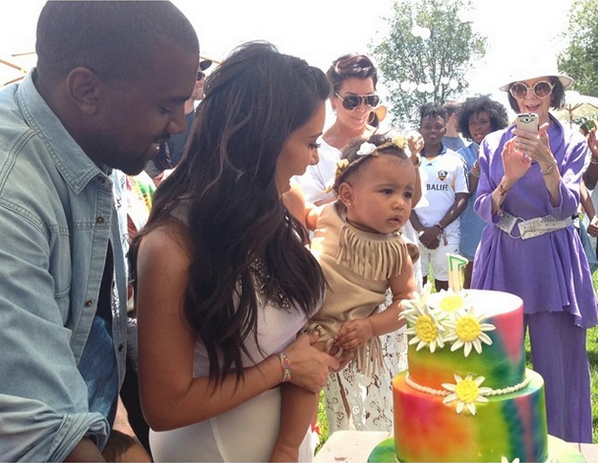 The Kardashian clan gathered yesterday to celebrate North West's first birthday at "Kidchella"—a child-friendly take on Coachella. lesft for me,i don't think the event was any less extravagant than the original three-day music festival...
according to Instagram, the party included a full-size Ferris Wheel, a karaoke stage (where Kendall, Kylie, and Jaden Smith lip-synched to Rihanna's "We Found Love," Nikki Williams' "Glowing" and brother-in-law Kanye's "The Good Life"), and custom baby Yeezus tees. See more photos from the extravaganza
in addition to what we told you earlier regarding Kano bomb blast,reprort reaching us via NTA news confirm that about 8 persons were found dead,still waiting for full details....
Updates: 8 Persons have been confirmed dead at the explosion in the School of Hygiene, Kano - Authority
@

justinbieber
Thank you for taking the time to take a photo with my daughter at the zoo today!
 We just got this news coming from one of my friends twitter handle a moment ago saying:A bomb has exploded this afternoon at the premises of Kano School of Health Technology located along Gidan Murtala–BUK Road.
User Actions
BREAKING: A bomb has exploded this afternoon at the premises of Kano School of Health Technology located along Gidan Murtala–BUK Road.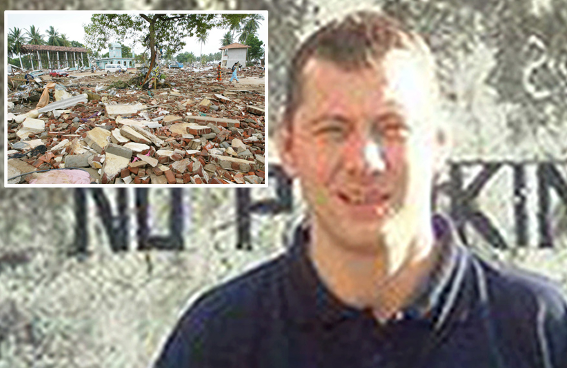 A police man who identified bodies in Sri Lanka following the 2004 Tsunami disaster has won himself a £400,000 settlement from his former employers after suffering post-traumatic stress disorder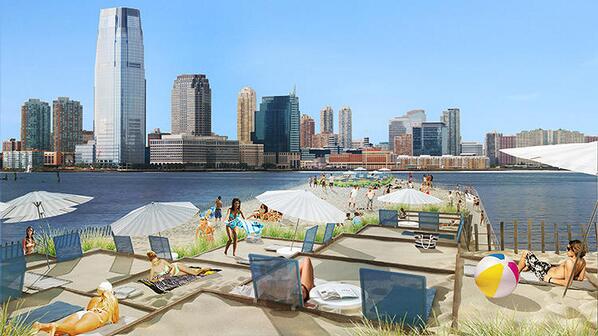 Though Manhattan's an island in U.S, it hasn't had real beaches for a few hundred years--the only thing is,sand once stretched from the lower tip up to what is now 42nd Street, but it's long gone. but this time around,A new project wants to bring a tiny piece of the sand back, artificially, by transforming an old shipping barge into a mobile beach that could float in the Hudson River
 In the news from U.S Embassy,it was made known that,The Pan African Youth Leadership Program is a  U.S government sponsored three-week intensive exchange program for secondary school students between the ages of 15- 18 who have demonstrated commitment to leadership and community service.
in addition to that,the program offers secondary school students and adult educators from up to 38 countries in Sub-Saharan Africa the opportunity to explore the themes of civic education, youth leadership development, community engagement, and respect for diversity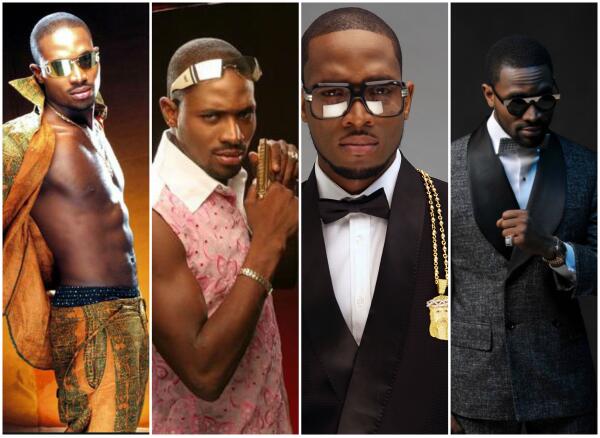 Hey base fan! .......this is for you.....just stay up later today for
#

EvolutionOf
koko master
sheduled to hit the air
at 14:00 WAT today, tune in to find out how BANGA LEE evolved.it promised to make your day!
 some how,We unknowingly share the depilation dos and don'ts from an industry expert due to the fact that,
The conflicting advice for going fuzz-free can be a minefield to navigate. If hair removal means more to you than a quick shave in the shower, you need to be clued up on the dos and don'ts of depilation.As  such, Industry insider, Remington's hair removal expert Dr Barbara Kubicka, sorted the fact from the fiction for us to make the process a little smoother in the following ways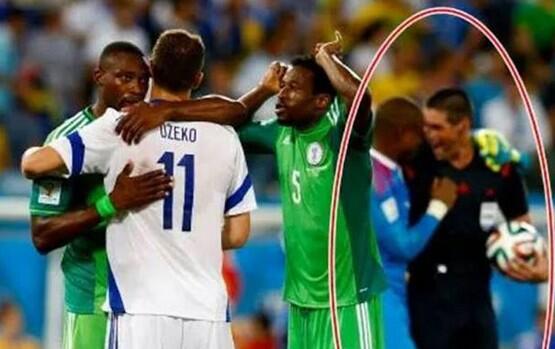 see how much this referee love Nigeria as he celebrates with Eagles's goal keeper after winning the match between super eagles and the Bosnian team,this is the first time World Cup referee is spotted celebrating Nigeria's win.
maybe we should ask him to come nationalise so that he can stay in Borno state....lol!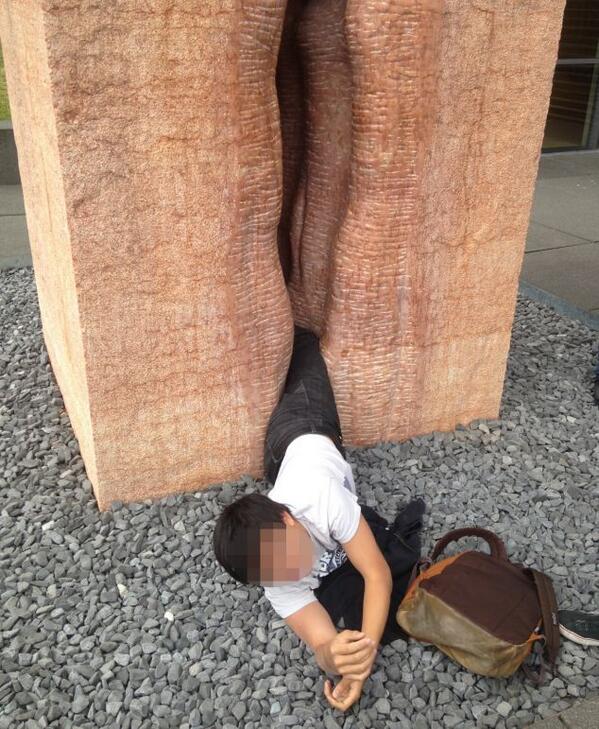 In the news,we were told that
The student had apparently climbed in for a dare, according to local reports. One, likely very unreliable local newspaper declared that: 
"the young man felt the sculpture of the female vagina to be so attractive that he literally disappeared into it".
Roger celebrating his royal moments lifting his trophy with the question,Who said we'd never be royals?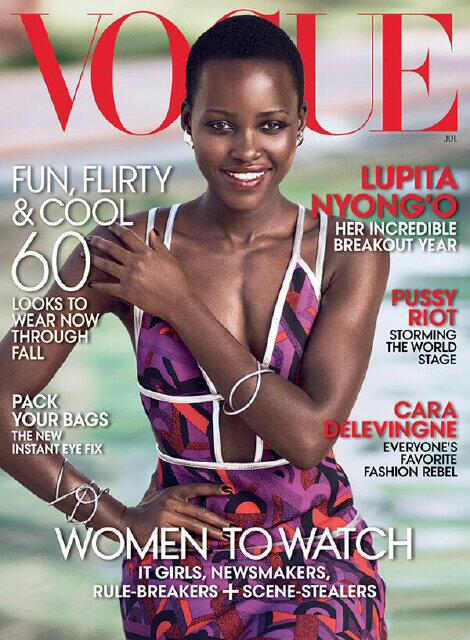 She's absolutely stunning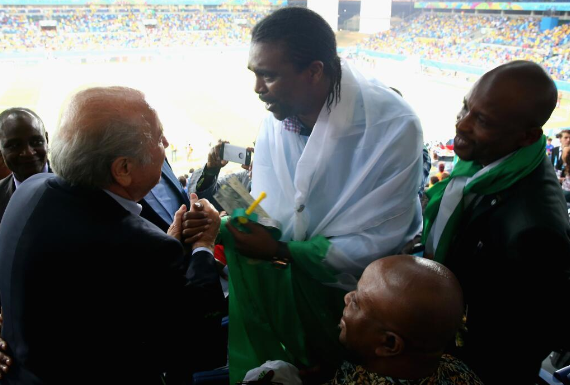 Your darling super Eaegles Ex,skipper Kanu Nwankwo couldn't control his happiness after meeting and had a hand shake with FIFA president over the week,as such made his picture go viral on the internet!

This lecturer didn't even show a little mercy on the Indomitable lions of Cameroon and Spain especially, being the defending champion, He just gave them .."fya!.. fya!!"...expelled them in no time!!!!
The Internet in recent time has gone Crazy Over Mario Balotelli's Gorgeous Fiancee Fanny Neguesha just because they felt it shouldn't be, alas Balo's nailed it already...lol!
The Italian International superstar Mario Balotelli is a globally-beloved footballer with a stunning fiancee who recently broke the internet/sparked endless internet thirst (and casual World Cup interest) across the globe.this's because many felt a beautiful girl of that caliber shouldnt have gone for Baloteli of all people,funny enough,
Neguesha didnt see any thing bad in rolling with the star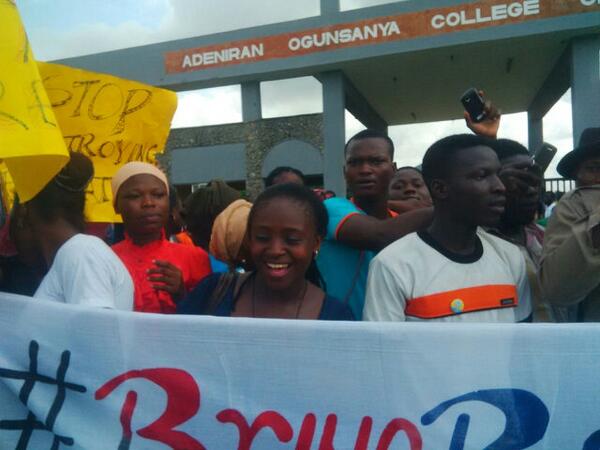 Reports reaching us this Monday morning reveals that,hundreds of teachers in training from Adeniran Ogunsanya College of Education Lagos are seriously protesting over the missing Chibok Girls.
The protesters who were very furious over our leaders "i don't care attitude" towards the students who,all this while, have been suffering in hell in the forest for over 300 days now took to the street in Lagos to show their grievances, as the leaders are only concerned about their political ambitions leaving the girls to their fate in the hand of Boko haram sect!!
so far,we've not heard any positive news about the 270 girls kidnapped by the sect...
The moment flames ripped through a £14 million luxury yacht has been caught on camera by a drone.
The Polar Bear caught fire out at around 9:20am on Thursday morning in the Chula Vista Marina in San Diego, California.
in gthe news,Kurt Roll had been filming a friend's boat nearby when he redirected his remote-controlled aircraft to capture the blaze on camera...to his amazeement he found this £14 million burning luxury yacht burning...The video, which was posted on YouTube, shows the 112ft yacht around 15 minutes after the fire broke out.
The fire resulted in around 100 people being evacuated from the area with one receiving treatment for smoke inhalation, The fire service said.
One marina worker[name with held] said the blaze was so intense he could feel the heat from it from about 300ft away.
It is believed the fire may have been caused by a welding accident.
Sunday, June 22, 2014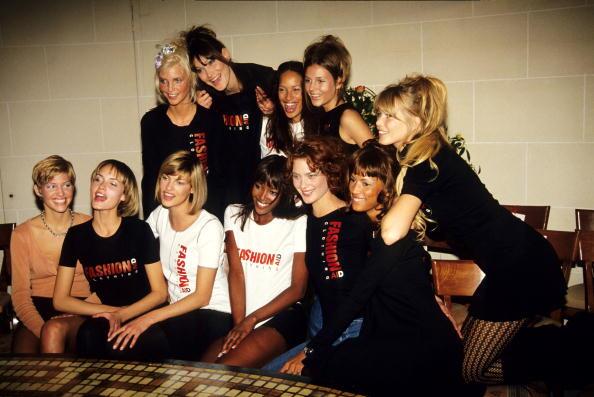 looking cute.....i think i like them even though their old school models
 It was a day of bliss with a superb celebrations yesterday,June 21st 2014, as People from around the world mark the summer solstice at  Ivan Kupala festival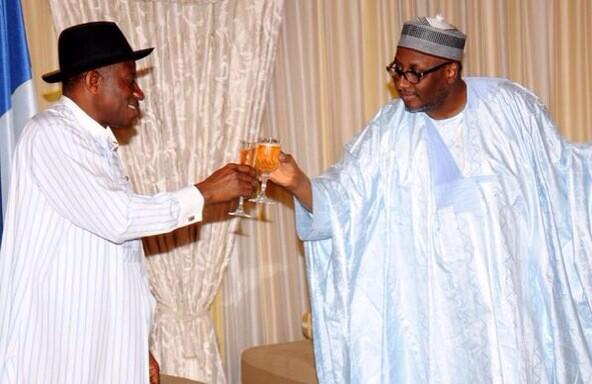 you have solve that of Ekit,remain Borno state!!!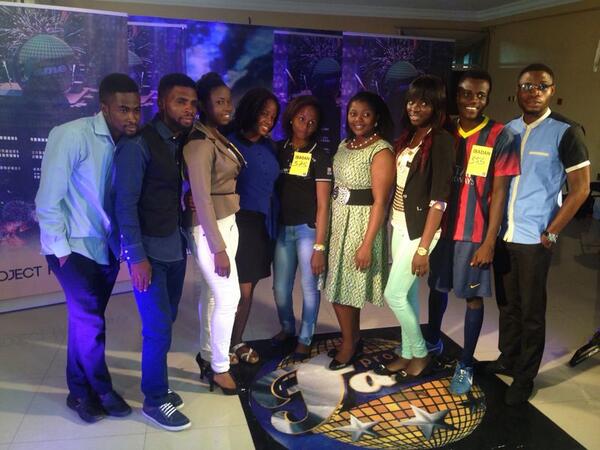 hope more stars are goin to emerge from here like Chidinma for us to enjoy more "kedi ke" that would make our hearts go jigijigi gban gban..lol!
....A Belgian fan drinks from his helmet cup before the match between Belgium and Russia!
but my question is,what was he thinking before appearing like this????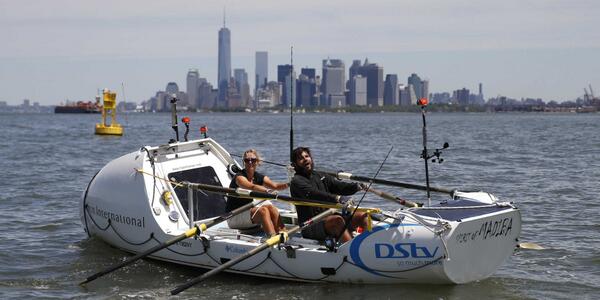 A South African couple rowed into the record books on Friday after becoming the first team to cross the Atlantic from Africa to the U.S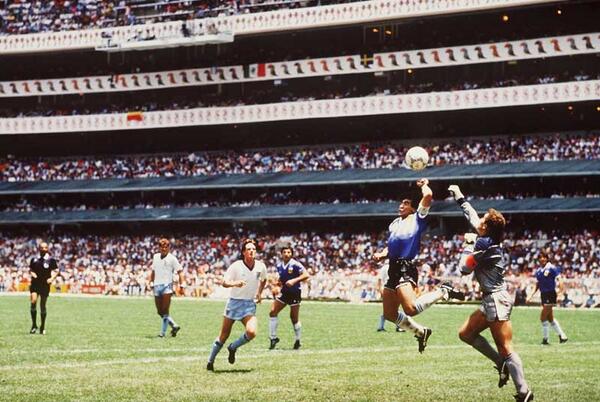 Argentina's Diego Maradona scores his 'Hand of God' goal against England goalkeeper Peter Shilton in 1986
John Legend is often targeted by Canadian immigration officials who mistake him for a criminal with the same name.The Ordinary People hitmaker faces trouble when he goes through security checks at airports in Canada because he shares his real name, John Stephens, with another man who has a criminal record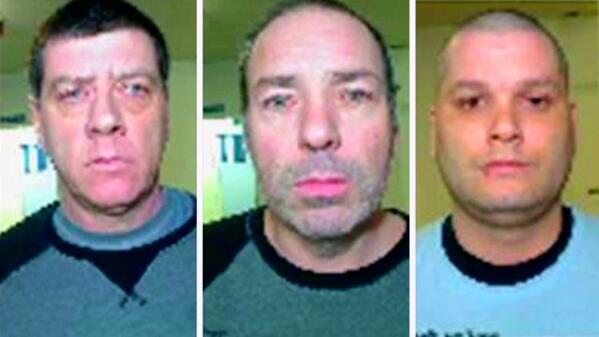 From MONTREAL Quebec came this report that,the city's provincial police said  they've arrested three alleged murderers who had used a helicopter to escape from jail two weeks ago.
"Investigators … supported by the SWAT team  arrested three fugitives in a residence in Montreal where they were in a hideout,"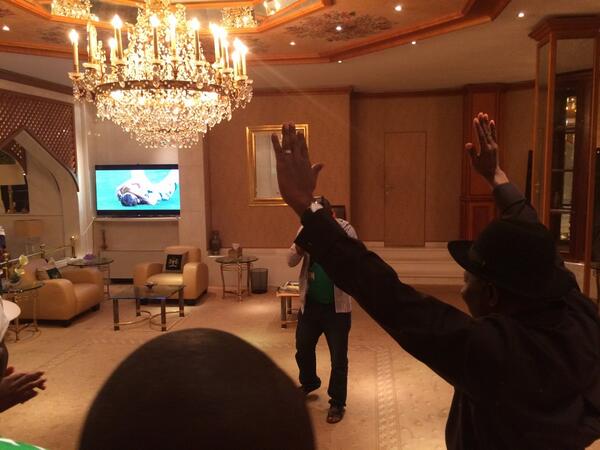 Seated in front of the screen with his aides on Saturday night, June 21, 2014, President Jonathan took a moment  to watch the super Eagles as they beat Bosnia to secure the last group match in the Brazil 2014 tournament.
The post was made available by Presidents special adviser on media and publicity, Reuben Abati,on his Twitter page where he posted GEJ'S pics from the Presidential Villa
President Jonathan and some of his aides watching the Nigeria -Bosnia World Cup match, won by Nigeria 1-0, Saturday
KATY Perry tells GQ that she prayed for big breasts when she was  11-year-old. taking a closer look at Her photo shoot for the cover confirms that God does answer prayers.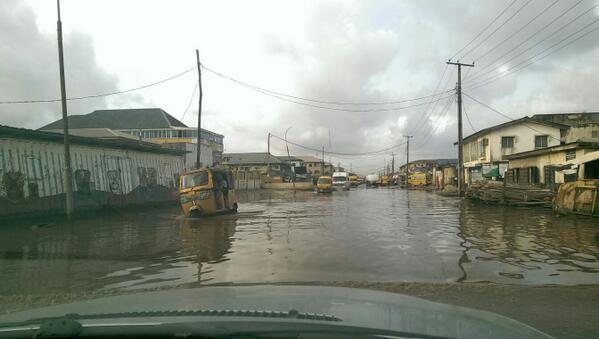 This is Ago Palace road in Lagos, as seen by me yesterday and a whole lots of others. on seeing this,I couldn't believe it when i tried comparing it to that of Lekki. I thought Lekki was bad.,but by the look of things,here's worse cos vehicles cannot pass through except flying boats.....no be joke..ooo...EKO O NI BAJE!!!!
na waa oh,so there's no permanent cleaner to clean the permanent marker used by addidas in writing EMENIKE's name that's why they now have to do this?...abeg help me see....
...if i may ask would you accept this jersey if you are the one,,assuming you're a player like those of USA,Germany,UK etc????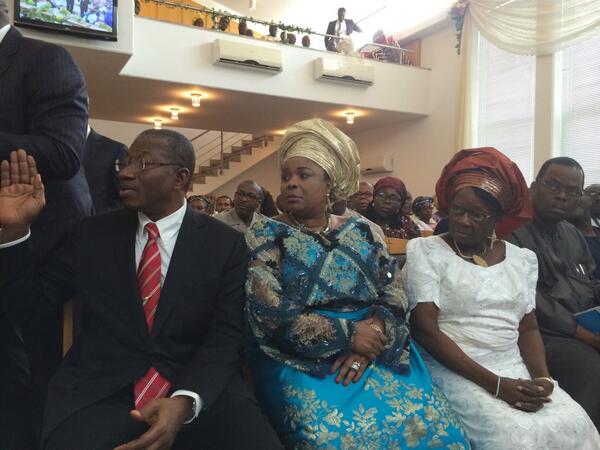 Whoever said that our dear President Goodluck isn't a handsome man should check out this cute pics of President Goodluck looking fresh and model-like in his one-button black suit....
Here's the photo of our one and only President Goodluck Ebele Jonathan, his wife, First lady Dame Patience Jonathan and his mum in church at the Aso villa Chapel in Abuja...looking good on suite after a long time of wearing native attires.....
happy sunday to them..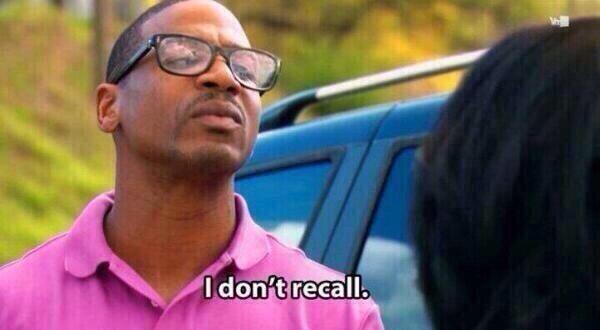 ....try hard to remember huh?!