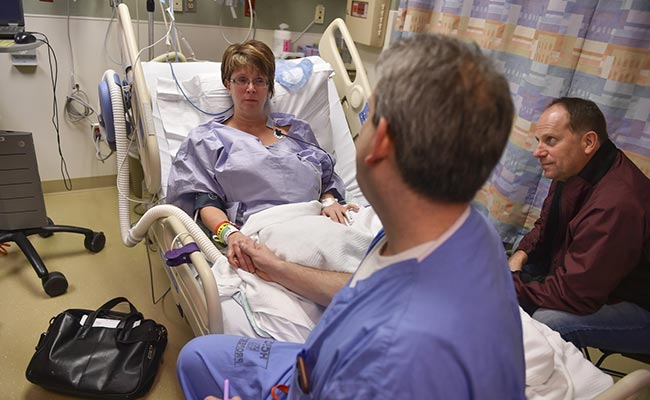 Report reaching us from the US says,At Geisinger Health System in Pennsylvania, hospital officials have decided to keep their customers happy as such, when patients are upset about a long wait in the emergency department, or a doctor's brusque manner, or a meal that never arrived in a room, Geisinger is doing more than apologizing.
It's offering money back on their care, no questions asked.
The hospital system is the first in the country to adopt what has long been a basic tenet of retail business: customer refunds. This focus on customer satisfaction is a relatively new concept for health care, in which doctors have typically called the shots. And it's one that Geisinger's staff questioned when president and chief executive David Feinberg came up with the refund idea last fall
.
But the novel approach is in keeping with health care's shift to improve the experience of patients. Under the Affordable Care Act, government payments are increasingly tied to the quality of care and patient satisfaction as opposed to the quantity of services provided.
"We want to make sure we not only have the right care that is high quality and safe, but we also want to make sure our care is compassionate, dignified and delivered with a lot of kindness," said Feinberg, who took over Geisinger last May after running the UCLA health system.
One 49-year-old patient received a $210 refund in February after an appointment left her in tears.