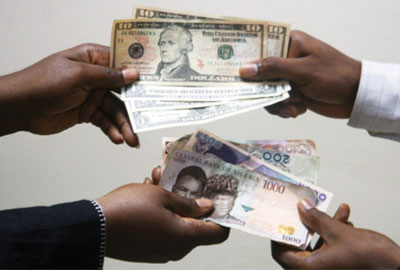 President Muhammadu Buhari said, Wednesday, in Paris, France, that he opposed a further weakening of the naira. He endorsed the Central Bank of Nigeria (CBN)'s policy of restricting foreign-exchange trading.
Answering questions in an interview with France 24 broadcast, Buhari said: "I do not think it is healthy for us to get the naira devalued. The Central Bank is providing ample foreign exchange to essential services, industries."
CBN has been under pressure from foreign investors to
further devalue the naira despite just recently devaluing the currency to N197 to the dollar from N160. The naira was further adjusted slightly in July to N199 to the dollar. As a result of the continued pressure on the naira, CBN introduced some measures to curb the excess demand for foreign exchange instead of a further devaluation.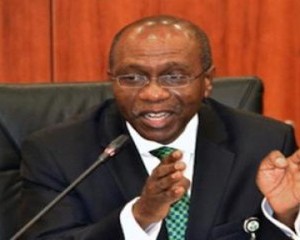 The CBN Governor, Mr. Godwin Emefiele, had reacted to the naira's drop to a record low in February by extending trading curbs and introducing bans on purchases of dollars by 41 items, which CBN said cannot access foreign exchange from the Nigeria market. The naira has since stabilized at the inter-bank market, but foreign investors, local businesses and even some members of CBN Monetary Policy Committee have complained that the naira is overvalued.
In reaction to these measures, JPMorgan excluded Nigeria bonds from its bond index.
Reacting to JPMorgan's decision, CBN's Debt Management Office and the Ministry of Finance, in a joint statement, said: "It will be recalled that Nigeria was included in the index in October 2012, based on the existence of an active domestic market for FGN Bonds supported by a Two-Way Quote System, dedicated market makers and diverse investors.
"However, in January 2015, JP Morgan placed Nigeria on an Index Watch as a result of their concerns in the operations of our Foreign Exchange, FX, market, namely lack of liquidity for transactions, lack of transparency in the determination of the exchange rate and lack of a fully functional two-way FX market.
"In our continuous bid to strengthen the Nigerian financial market and enhance our status as a preferred destination for investors, we took measures to improve the market."