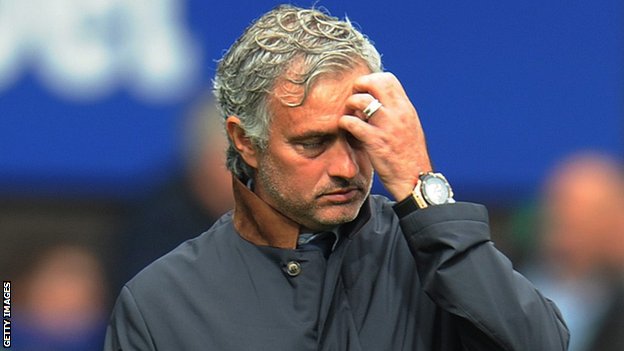 Mourinho was said to be facing a dismissal if his Blues side lost to Liverpool on Saturday at Stamford Bridge.
unfortunately,Chelsea lost the match 3-1, and now the Daily Mirror says the club are set to swing the axe and get rid of the Special One-Mou!
The paper adds that the only decision left to made is when Roman Abramovich will do it, with some sources suggesting it it's likely to be before Wednesday's Champions League clash with Dynamo Kiev.
Mourinho only signed a new contract in August but it includes a clause that says he will get £9.5millon – 12 months salary – if he is sacked by the club.
..so we're asking where is he going after leaving Chelsea?...