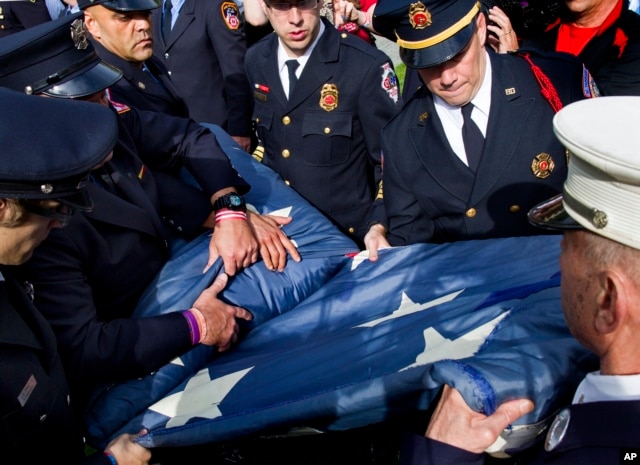 The United States marks the 14th anniversary of the September 11th terrorist attacks today Friday 11th September 2015.
Observances are planned across the country in remembrance of the day when four airplanes carried out suicide attacks on the U.S. Two of the planes were flown into the World Trade Center in New York, another hit the Pentagon and a fourth crashed in a field in Shanksville, Pennsylvania, before reaching its likely target of Washington.
According to report,Families of victims in New York will gather for a tolling of bells and the reading of the names of those killed in the terrorist attack
. while in Washington ,President Barack Obama along with his wife and White House staff will observe a public moment of silence on the White House lawn. then,In the afternoon, the president will hold a town hall meeting with service members at Fort Meade just outside Washington to talk with those Americans helping to keep the country safe.
A private remembrance ceremony will be held in the morning at the Pentagon for family members of those lost in the attack on the Department of Defense building. also, A public ceremony led by Defense Secretary Ash Carter will take place there in the afternoon.
For many Americans, the images of the 9/11 terrorist attacks on New York City and Washington, D.C, will be forever engrained in their memory.
...may their souls rest in peace!