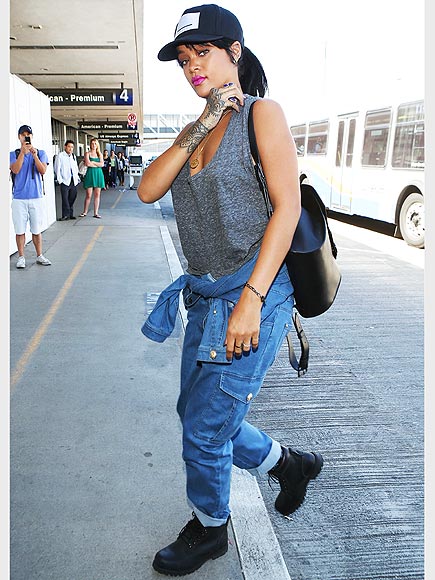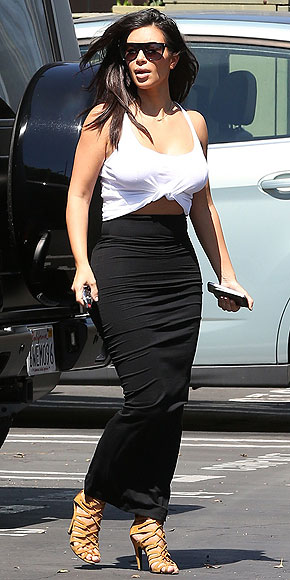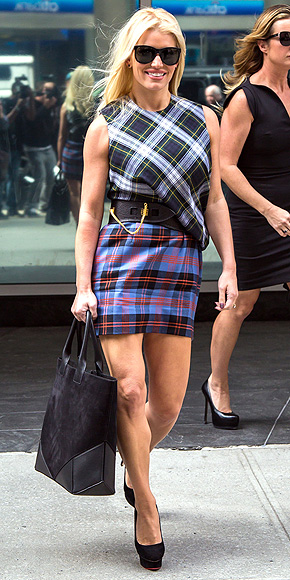 Obsessed or Hot Mess? Vote on These Daring Looks
When you scan your closet, do you see sweatpants with smiley faces, insanely oversize shirtdresses and see-through pants? Because these stars do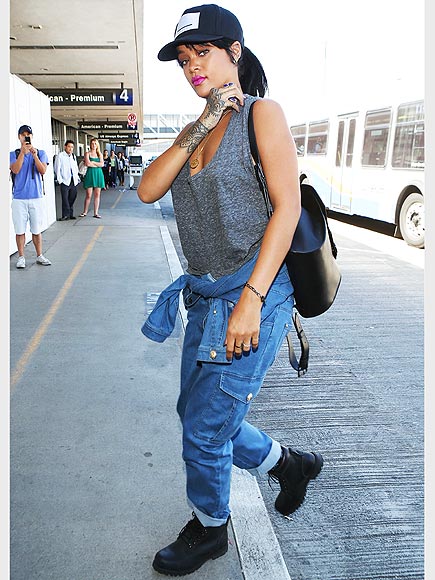 JUMPSUITS TIED AT THE WAIST
You might be asking yourself, Why wear a onesie at all if you're just going to wear it half-off? You might also be asking yourself, Could Rihanna be any cooler? Both would be valid questions.


SWEATS WITH A MESSAGE
Does the graphic on Sarah Jessica Parker's pants adequately represent your feelings for her look or would you have gone with a different, not-so-happy emoji?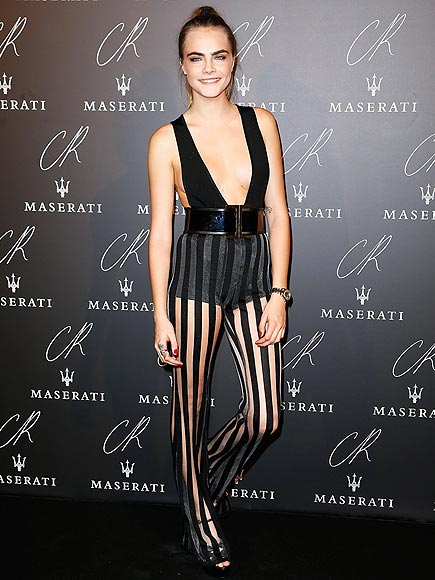 SHEER PANTS OVER SHORTS
If you ask us, Cara Delevingne's plunging neckline isn't the craziest part of this jumpsuit (Kim Kardashian has raised our tolerance for major cleavage). It's the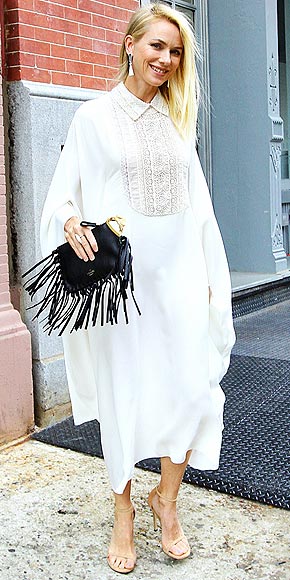 SUPER-OVERSIZE SHIRTDRESSES
For those of you who feel that muumuus are just a tad too casual, Naomi Watts presents to you the collared formal version of the billowy design.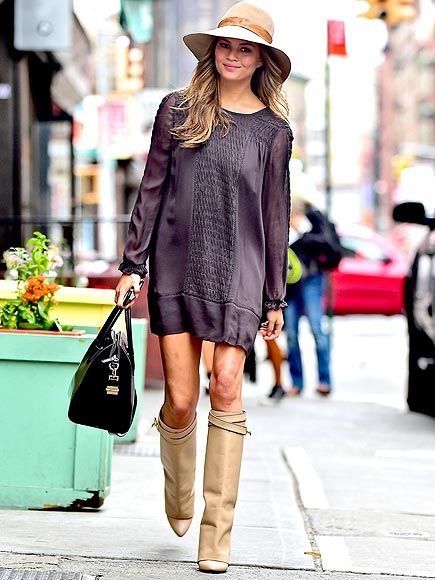 We've already got fitted knee-highs, but after seeing this photo of Chrissy Teigen, suddenly we're considering investing in this bell-bottom style.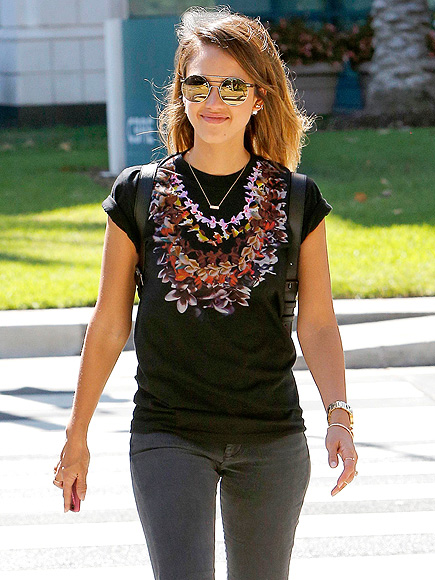 Hey, we want to be in Hawaii as much as Jessica Alba does (seen here in a Cynthia Rowley tee), but we're not sure we'd take our vacay fever to this extreme. (P.S. How proud are you of us that we got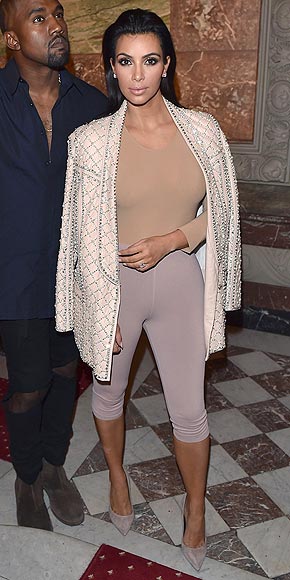 SPANDEX CAPRIS OUTSIDE THE GYM
Would we ever wear the same stretchy pants we use for barre classes for a formal event? Unlikely. Then again, the stretchy pants we own are designer Alaïa leggings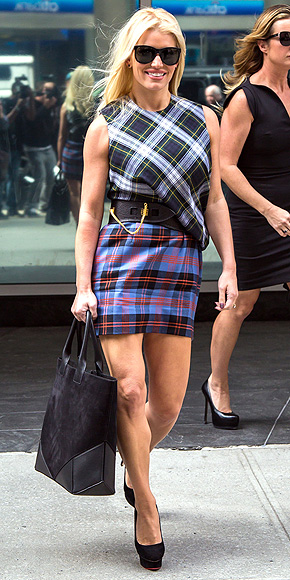 Our biggest concern when wearing the tartan print is avoiding looking like a schoolgirl in uniform or an extra in Braveheart. We'd say that Jessica Simpson doesn't have to worry about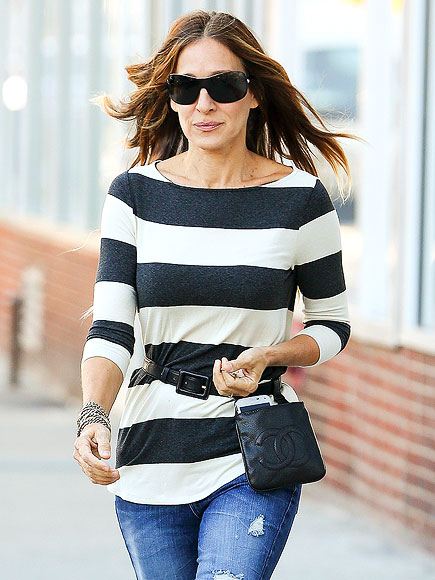 We admit it, the idea of not having to carry a purse is pretty alluring. But so alluring that we'd adorn our waist with a Chanel carryall like Sarah Jessica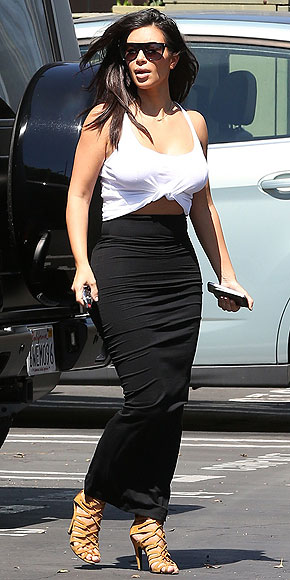 DIY CROP TOPS
Kim Kardashian wears so many crop tops that we picture her putting on this full-coverage tank, looking in the mirror, realizing something is very off and immediately knotting the hemline to show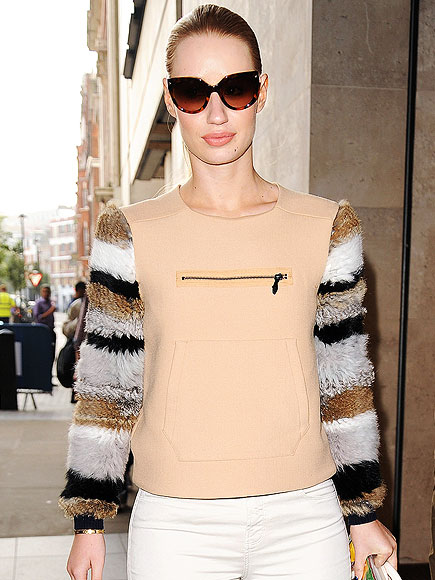 FURRY SLEEVES
Lots of stylish ladies are into vests this time of year, but for those of you whose appendages get cold? Feel free to take a cue from Iggy Azalea and add some fuzz to your guns.
WHAT DO YOU THINK OF THE LOOK?