Despite the Federal Government's posture that the military has technically defeated Boko Haram terrorists, female suicide bombers invaded Maiduguri, the Borno State capital, and Madagali in Adamawa State on Sunday and Monday.
President Muhammadu Buhari had, at the weekend, declared that the war against Boko Haram insurgents had been "technically won." Buhari said the terrorists could no longer mount "conventional attacks" against security forces or population centres. But hours later, the terrorists attacked some Borno villages on Sunday and carried out multiple attacks in Maiduguri and Madagali yesterday. The terror attacks in Borno on Sunday and Monday left 52 people dead while Monday's attack in Adamawa claimed about 17 lives.
A mosque in Burabu rin, behind the Federal High Court in Maiduguri was attacked by a suicide bomber yesterday. The Boko Haram insurgents had, on Christmas Day, killed 15 people in Kimba village in Biu Local Government Area of Borno State.
The series of attacks were carried out by female suicide bombers. While two female terrorists carried out the attack on Madagali, 14 female bombers were involved in the Borno attacks. Yesterday's attack in Madagali town in Adamawa State left 16 people dead while 16 other people sustained injuries. The attack was carried out by two female suicide bombers.
The terrorists attacked a busy open-air market near a park in Madagali. An eyewitness, who identified himself as Danladi Buba, said two female suicide bombers detonated an IED at a mini market near a motor park about 9 a.m., killing many people. "About 30 people were killed with 16 others injured," Buba said.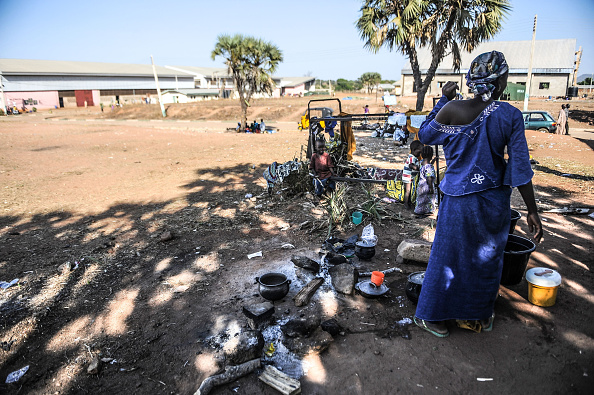 Also corroborating, a female resident, Lami Abawu, who lost a younger brother, said that petty traders and teenagers were among the victims. "As I am talking to you, I lost a younger brother in the attack. The suicide bombers were teenagers.
"Petty traders were mostly affected, because today is a market day and people are busy when the whole place was struck by the suicide bombings," she said. A local vigilante, who didn't want to be named, said that some of the corpses have been buried by the deceased's relatives while the injured were rushed to Mubi General Hospital and Yola, the state capital.(newtelegraph)