At this point, we shouldn't really be surprised by any of the suggestive selfies Kylie Jenner shares on Instagram.
just that we're going to have to do the usual freakout, since she's still underage…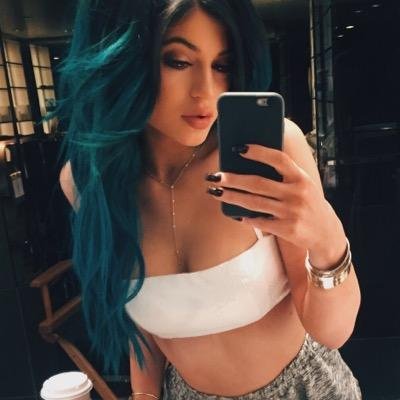 We get that Kylie's turning 18 this year, but DAMN girl! Judging by her birth certificate, she's still only 17! Where are her parents?!
The young Keeping Up With the Kardashian star posted yet another scandalous selfie on the ever-so-popular photo sharing app on Monday, captioning the snap (above):
"can I wear a sports bra & boxers all day ugh"
It's a very revealing look, but we're pretty sure you can do whatever you want, Kyles!
This wouldn't be the first time you wore something that put your body on display, for real!
But you know, it is your life.soon to be 18 shey?..until then,still keep your under age selfies intact!