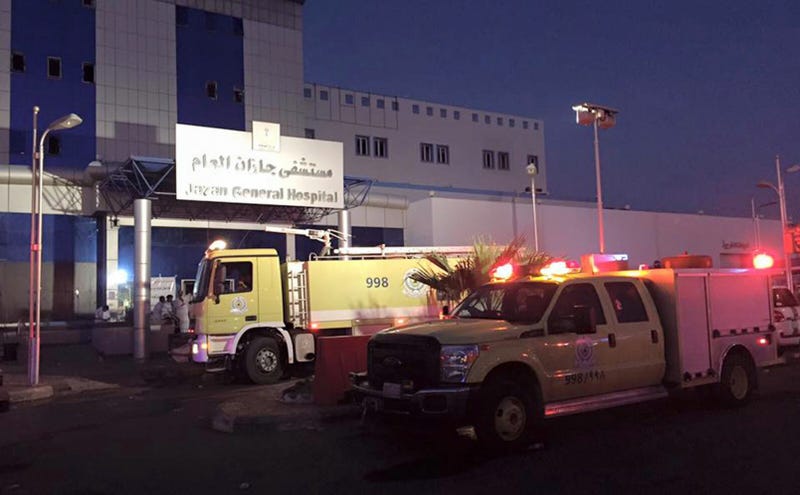 In Saudi Arabia on Thursday, a fire tore through the maternity and neonatal intensive care units at the general hospital in Jizan, the New York Times reports. At least 25 people were killed and 107 people injured.
Jizan is a port city of 70,000 people, on the southwestern tip of the Saudi peninsula. From the Times:
A regional health official, Ahmed al-Sahli, denied any safety violations, but
Eissa Amaish, the sister of one victim, told Al-Arabiya, "What happened in this hospital was a crime of murder. This hospital was not equipped at all to deal with a fire."
It was the third large-scale — and possibly avoidable — deadly disaster to hit Saudi Arabia in the past four months. At least 107 people were killed when a crane toppled at Mecca's Grand Mosque in mid-September. A few weeks later hundreds of pilgrims were crushed in a stampede during the annual hajj.
According to Al Jazeera, as many as 31 people were killed. An emergency doctor at a different area hospital told the network that most of those injured were patients.(gawker)