Floyd Mayweather, one of boxing's all-time greats, has made an insane amount of money over the course of his career. He had earned some $420 million before 2015 even started, according to Forbes. By the time his total haul was tallied this year, he took in another $300 million to easily top the previous record for earnings by an athlete of $115 million, held by Tiger Woods.that's just small to what we have for you here,stay with us after the jump for the latest about Mayweather's spending details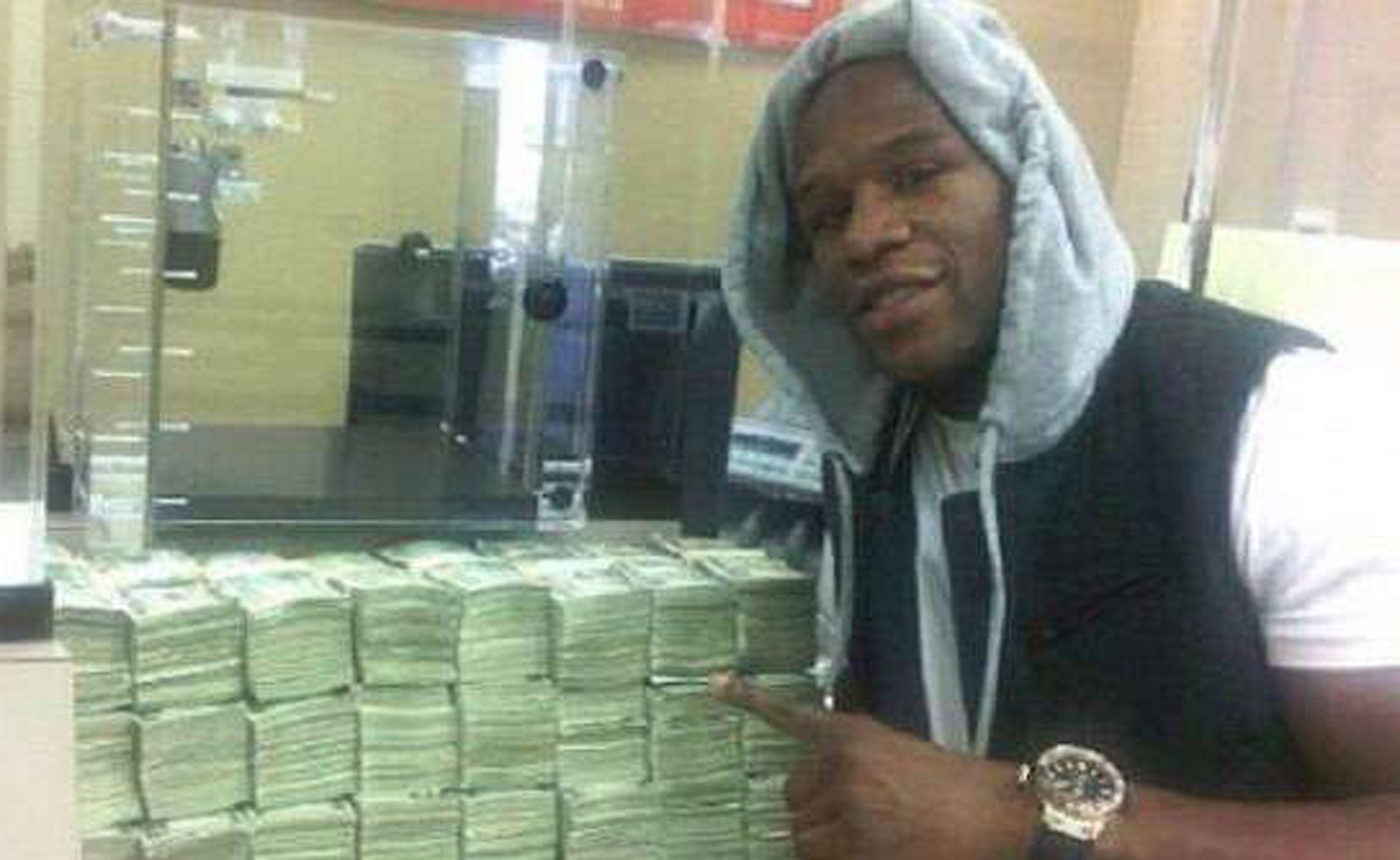 All told, Mayweather has pocketed more money on an annual basis than any athlete in three of the past four years. If he were a hedge-fund manager, he'd crack the top 20. Good thing — for him, anyway — considering he spends money with the best of Wall Street's unapologetic hedonists.
Look no further than his Instagram account for proof. It's not just about cavorting with strippers, showing off Bugattis and courting controversy with his pet tiger (though it's that, too).
Mayweather retired from boxing back in September at the age of 38 and since then has been on an absolute traveling bender. In fact, in one stretch this month, he apparently visited 12 distant destinations in less than two weeks.
Putting a noticeable dent in a Mayweather's cash pile can't be easy, but here are some highlights of his attempt to do just that this holiday season.
First, it's important to get an idea of how Mayweather rolls Floyd Mayweather Made $300 Million This Year alone, And He's Spending Like It's Going Out Of Style
Good for him. I wish him a long and healthy life!