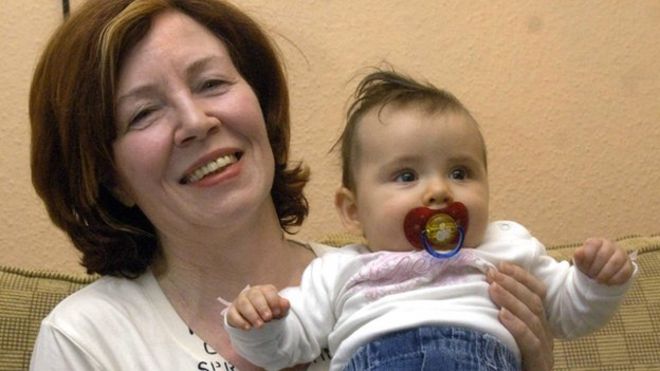 A 65-year-old German woman has given birth to quadruplets after undergoing an artificial insemination procedure, Germany's RTL television reports.
It says Annegret Raunigk had three boys and a girl by Caesarean section at a Berlin hospital on Tuesday.see details after the cut
They were born prematurely at 26 weeks but have a "good chance of surviving".
Annegret Raunigk - who already has 13 children and seven grandchildren - is the world's oldest woman to have quadruplets.
Pregnant at 65,according to report,The single mother reportedly decided to try for another baby when her youngest daughter, who is now 10, said she wanted a little brother or sister.
culled from BBC