50 cents baby Mama, Lastonia Leviston sued 50 cent claiming she was so distraught after he posted the video of her s*x tape online to the public and has even contemplated suicide.
Leviston claims in her lawsuit that the guy in her s*x tape gave the video to 50 who then posted it online because it would embarrass Rick Ross.
However, 50 has turned around and filed a lawsuit against Rick Ross claiming he leaked the s*x tape which now has millions of views.see details after the cut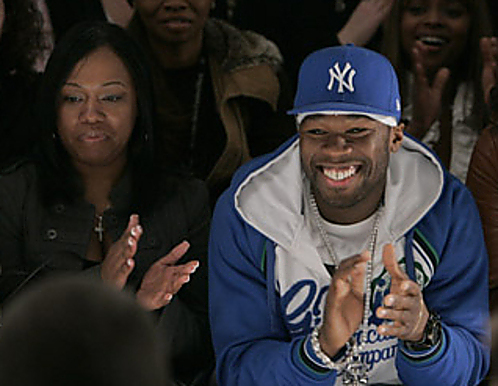 50 and baby mama,when the going was still good
He arrived at the conclusion that Rick leaked it because Rick did an interview with a radio station the day before the video was posted in which he said he was going to put the s*x tape online.
50 says in his legal docs that if he loses his lawsuit to his ex Lastonia Leviston, Ross should cover most of the judgment because Ross was the one who leaked the tape, not him (50)